6-10 May 2019
Kariega Game Reserve
Africa/Johannesburg timezone
Conference photos can be downloaded from links at the bottom of the Overview page
Invited Speakers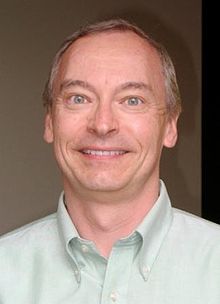 Chris van de Walle
Professor of Materials, University of California, Santa Barbara, USA.

Proposed talk: First-principles studies of loss mechanisms in light emitters

His research interests include first-principles calculations for materials, defects and doping in semiconductors and oxides, surfaces and interfaces, and the physics of hydrogen in materials.


---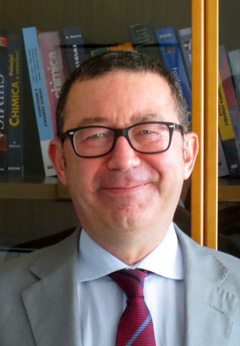 Marco Bettinelli
Professor of Inorganic Chemistry, Luminescent Materials Laboratory, Department of Biotechnology University of Verona.

Proposed talk: A further look on the Tb3+,Eu3+ energy transfer processes in luminescent materials

His scientific interests deal with numerous aspects of luminescent materials, and in particular with the synthesis, characterization and spectroscopic (luminescence and upconversion) properties of crystalline, nanocrystalline and amorphous systems containing lanthanide and transition metal ions.


---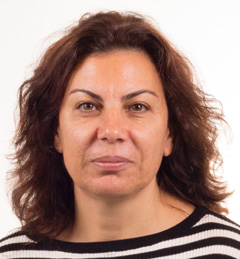 Vanya Darakchieva
Professor of Materials, Linköping University, Sweden.

Proposed talk: Free charge carriers and phonon-plasmon coupling in ultra-wide-bandgap semiconductors

She is working on the development of novel semiconductor and nanoscale materials, and spectroscopic metrology for ultra-fast electronics and optoelectronics that will greatly improve computation and communication capabilities.


---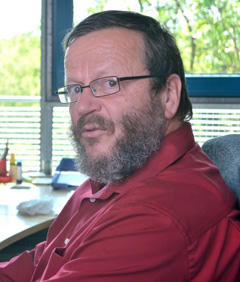 Otwin Breitenstein
Researcher, Max Planck Institute; Associate Professor, University Halle

Proposed talk: Evaluating current inhomogeneities in solar cells by lock-in thermography for understanding their current-voltage characteristics

As an associate professor at Halle University he lectures on the physics of solar cells. He is the author of a book on Lock-in Thermography and has published more than 200 contributions about his research in scientific journals and at international conferences. Since 1999 he is using lock-in thermography for detecting internal shunts in silicon solar cells. Since 2001 he has introduced this technique on a microscopic scale for isolating faults in ICs.


---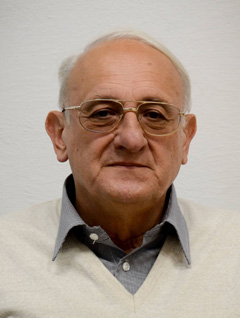 Wieslaw Strek
Institute of Low Temperature and Structure Research, Polish Academy of Sciences, Wrocław.

Proposed talk: Laser induced lighting of graphene porous materials

The scope of his research activities encompasses optical properties of rare earth compounds and transition metals, electron relaxation theory (radiative, non-radial transitions, cooperative reactions), laser spectroscopy, optical sensor and biosensors, laser materials, photodynamic therapy, technologies of luminescent materials (nanophosphors), transparent ceramics, porous thermoinsulation materials, nanoceramic materials for fuel cells, criotherapy.


---
Oscar L. Malta
Professor at the Department of Fundamental Chemistry of the Federal University of Pernambuco (UFPE), Brazil.

Proposed talk: Modelling the luminescence due to 4f – 4f transitions in rare earth based materials: Recent advances

Over the course of four decades, he has made important contributions to the research on lanthanides, both in the fundamental and applied fields. In 2015, Malta received the Ricardo Ferreira Award for Scientific Merit, recently created by the Foundation for Science and Technology of Pernambuco, Facepe. In 2014, he received the Professor Paulo José Duarte Medal from the Brazilian Chemistry Association.


---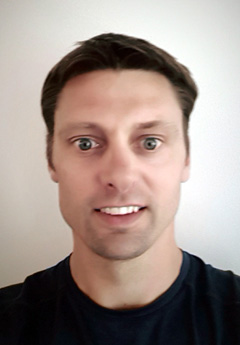 Lasse Vines
Associate Professor at the Department of Semiconductor Physics, University of Oslo, Norway.

Proposed talk: Donor states and deep levels in bulk and epitaxial β-Ga2O3

He has an interest in semiconductor physics and materials physics in bulk, thin films and nanostructures, especially point defects, doping and diffusion in semiconductors. His research interests include thin-film solar cells based on Cu2ZnSn(S,Se)4 and Cu2Zn(Sn,Ge,Si)S4 and wide bandgap semiconductors and transparent conductive oxides (especially, ZnO, SiC and ITO).


---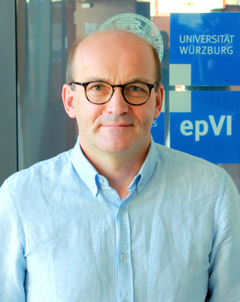 Vladimir Dyakonov
Chair of Experimental Physics VI, Julius-Maximilian University of Würzburg, Germany.

Proposed talk: Defects in wide gap silicon carbide for quantum applications

He holds the Chair of Experimental Physics (Energy research) in the Faculty of Physics and Astronomy of Julius-Maximilian University of Würzburg, Germany since 2004 and he is the Scientific Director of the Bavarian Centre of Applied Energy Research (ZAE Bayern) since 2005. His main research interests are in the fields of thin-film photovoltaics, semiconductor spectroscopy and functional energy materials, in general.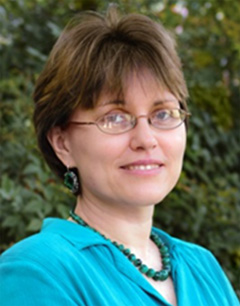 Olga Shenderova
President of Adámas Nanotecnologies Inc., Raleigh, USA.

Proposed talk: Fluorescent Diamond Particles: Synthesis, Properties, and Applications

She received her Ph.D. in Materials Science from the St. Petersburg State Technical University, Russia (1991). She did atomistic modeling studies of nanocarbon structures at North Carolina State University (1995-2001) initially as a postdoctoral researcher and then as a Research Assistant Professor. Since 2001 she has worked at International Technology Center, Raleigh, NC on applied research projects in the areas of nanodiamonds. She started Adámas Nanotecnologies Inc. for the commercialization of nanodiamond particles and related technologies. She has given more than 100 invited talks and authored over 190 papers. She has more than 20 patents/patent applications on nanodiamond. She received the Nerken Award, 2014 for scientific and technological developments of nanodiamond from the American Vacuum Society.