15-20 November 2021
Hosted by East African Institute for Fundamental Research
Africa/Kigali timezone
AfLS3 - Towards a brighter future
Conference Venue
Rwanda is a very safe and progressive country with good infrastructure (electricity supply, road, Internet) and,
thus, is a very good choice to host conferences.
Kigali is the capital city of Rwanda, roughly in the center of the country. It is is lauded as the "Africa's cleanest city". It lies across numerous hills and valleys. For a short tour around Kigali, see this video. Figure below gives practical information about the country (from Rwanda meeting planner document):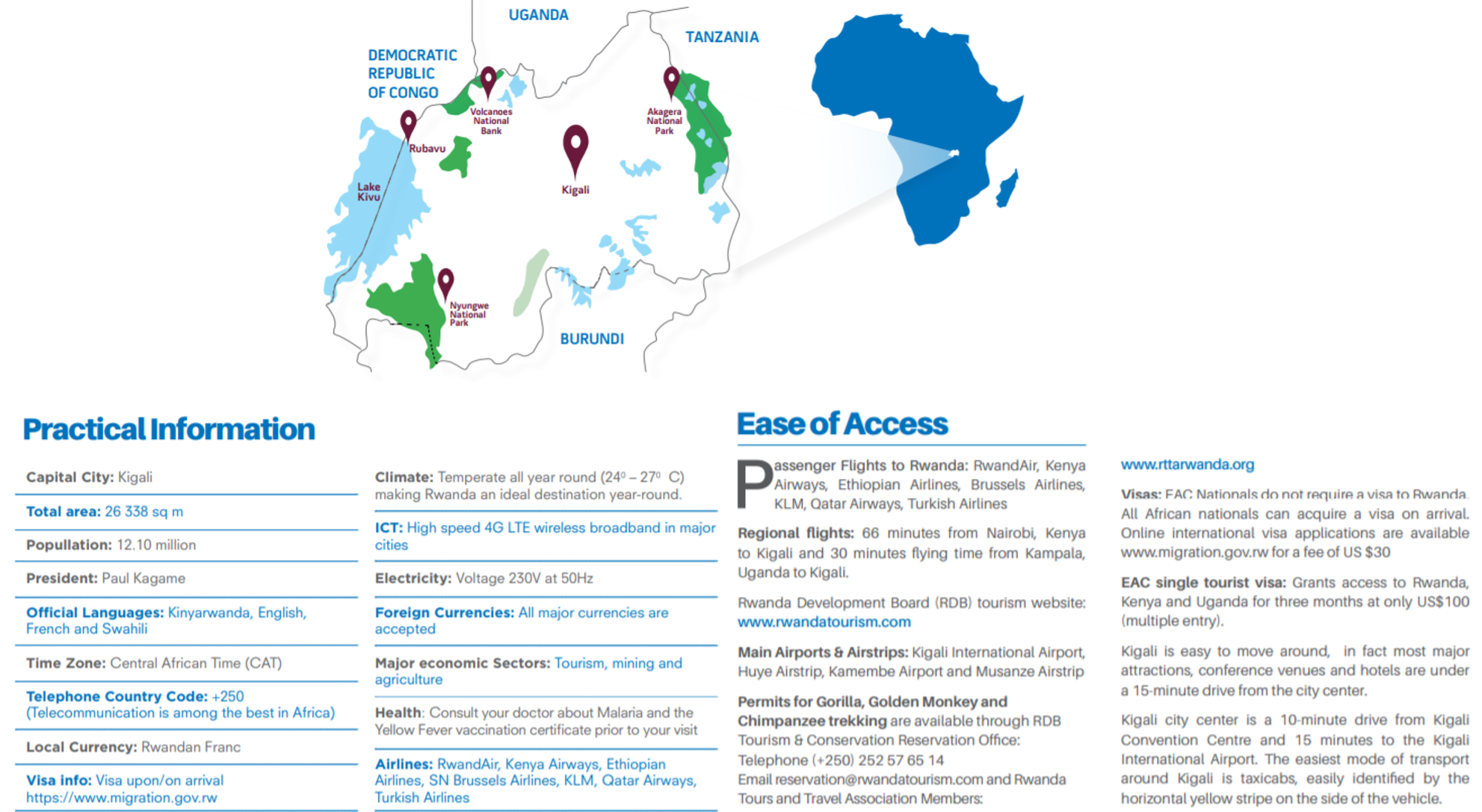 The AfLS3 will be hosted by the East African Institute of Fundamental Resaerch (EAIFR), which is located at Unversity of Rwanda, Colleage of Science and Technology.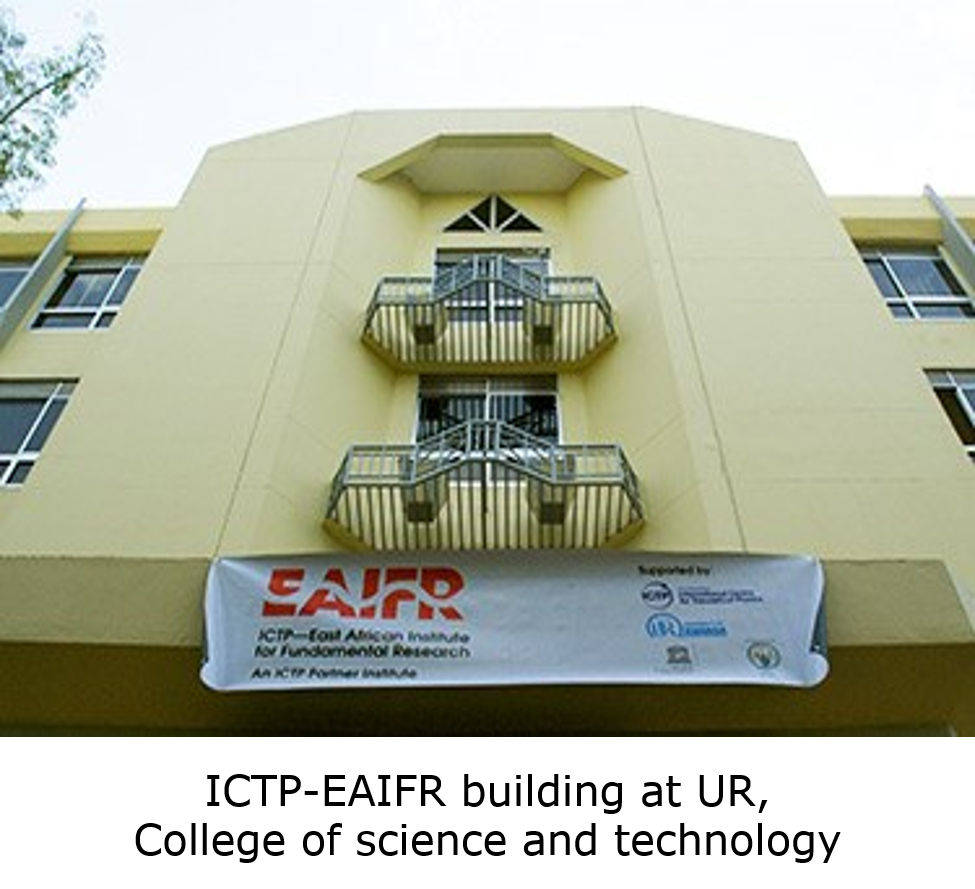 Accommodation and Practical Information
Follow this link for recommended hotels which are in the vicinity of the conference venue.

In Kigali, the average temperature in September is around 21 °C.

Peak temperatures rarely exceed 30°C (86°F) in the daytime or drop below 15°C (59°F) at night.

The sun rises around 6 am and sets at 6 pm. Click here for the weather forecast in Kigali.

Electric voltage is 230 volts with a standard European two round-pin plug. The larger hotels also have UK 3-pin sockets.
VISA consideration
Travelers from all countries can obtain a visa upon arrival for 30 days, without prior request. To save time on arrival, travelers can get online demand before departure (30 USD / person, single entry) using the following links:

here or here

.

The applicant will receive a response from the immigration authorities within 3 days. This response must be printed and handed over to the border control of immigration on arrival. Please note that the passport must be valid for 6 months after the return date.

In the context of reciprocity, a 90 days visa is provided free to nationals of the following countries: Benin, Central African Republic, Chad, Ghana, Guinea, Indonesia, Haiti, Senegal, Seychelles, Sao Tome and Principe, Democratic Republic of Congo, members of the Community of East African States, Mauritius, the Philippines, Hong Kong and Singapore. For diplomatic and service passports, an exemption is applied for the following countries: Djibouti, Ethiopia, Gabon, Guinea, India, Israel, Morocco and Turkey.

For more information on Rwandan Visa appliation, please see the Rwanda VISA page or the Directorate-General of Immigration and Emigration page.


Currency and Banking
The Rwandan currency is the Rwandan Franc (RWF). Many hotels, some restaurants, and main supermarkets accept Visa cards. Cash can be withdrawn with local debit cards as well as with international credit cards from ATMs around the city. Access Bank, Bank of Kigali and I&M Bank have special counters for international credit cards. However, commissions are relatively high. FOREX Bureaus in town offer better exchange rates than banks.